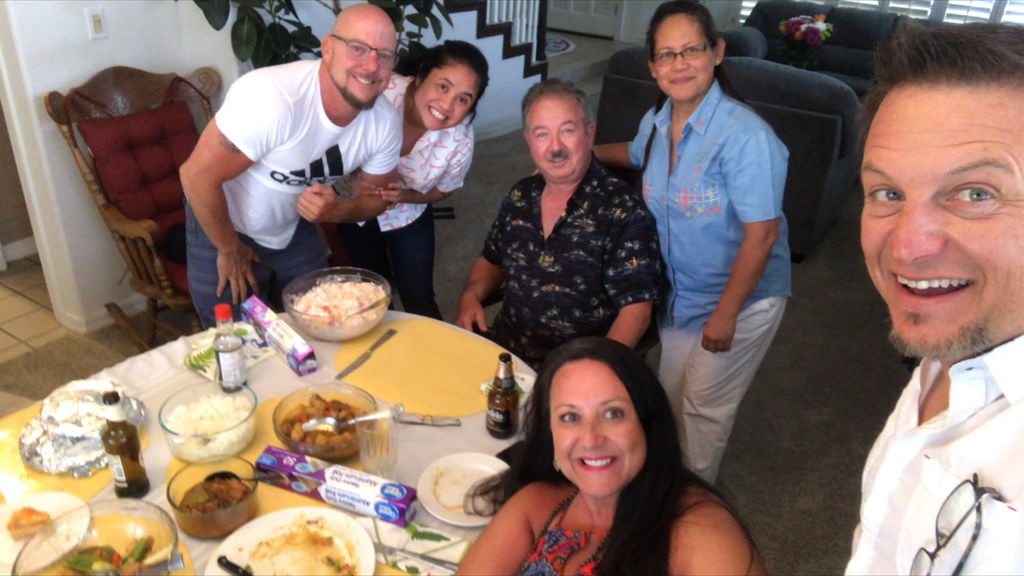 The McKenney family, Agnes, Jerome and Cora, found Bay Equity Albuquerque Area Sales Manager Tina Krupar (front and center) from her online reviews. At left is real estate agent Dennis Friedland and at right is Tina's husband Chris Krupar.
During a pandemic lockdown, social media and social media reviews are more important than ever for mortgage professionals.
They're the ultimate in local advertising, giving potential clients a sense of your reputation among members of your community.
While living in California, the McKenney family was looking online (and praying) for the right loan officer to come along and help them with a new home purchase in New Mexico.
Their search eventually landed on Tina Krupar, Bay Equity's Albuquerque Area Sales Manager. From her rave Zillow reviews and website, they learned she's one of the most respected mortgage professionals in the area, a member of her company's Chairman's Circle and a multiple winner of "Best Mortgage Lender" reader polls in local newspapers.
It all started when Jerome McKenney's union job was transferred to New Mexico. Wife Agnes would have to transfer her Registered Nurse's license as well. They'd also need room for Agnes' mother Cora.
Tina was up for the job: "We find out a client's motivation for buying or refinancing, then create a strategy that aligns with their financial and personal goals," she states. "I am very passionate, determined and enthusiastic about my job. I love making things work and never give up!"
With an assist from real estate agent Dennis Friedland, Tina and the McKenneys were able to find their perfect home and close in April 2020.
Krupar has been in the mortgage lending business since 1991. One of the reasons she made the move to Bay Equity was its exceptional technology.
Bay Equity has the tools to help loan officers develop an effective online presence, enhancing the company commitment to exceptional customer service and building long term relationships.
"I want to have clients for life. If people aren't ready to buy, I still work with them," Tina says. "I think it shows that I care, and people trust I have their best interests at heart. They're not just clients, they are friends."
Bay Equity professionals have decades of combined expertise in local lending. Whether it's a condo in Midtown or a home in the suburbs, Bay Equity has programs to help buyers qualify.
And with in-house underwriting, Bay Equity loan officers have a direct line to your mortgage. There's no waiting for answers while third parties move through a queue of other lenders' clients.
At Bay Equity, we're still setting the same high standards upon which this company was founded and continues to grow. We build long-lasting relationships by providing the very best in customer service – before, during and after the transaction
We're here to get you home.