As a lending professional at Bay Equity and one of the Top 1% of Loan Officers in the Nation, my team is dedicated to helping you with all your mortgage needs.
The housing and mortgage markets are constantly changing. We can help you navigate the many options to find the right loan for you and your family.
Whether you are buying or refinancing, buying your first home or building your dream home, we can explore with you the many options for financing.
You are invited to apply on-line, or contact us to set up an appointment. Either way you will get our immediate and personal attention!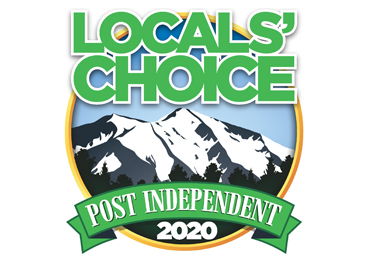 Post Independent Local's Choice Winner-Best Lender - 2021, 2020, 2019, 2018, 2017, 2016, 2015, 2014, 2013
Lifestyles Magazine Reader's Choice Winner-Best Lender - 2018, 2017
Top Originator for Scotsmans Guide - 2020, 2019

Mortgage Executive Magazine Top 1% Lender in the United States - 2020, 2019, 2018, 2017, 2016, 2015

Bay Equity Chairman's Circle (Loan Officer) - 2021, 2020, 2019, 2017
Bay Equity Chairman's Circle (Manager) - 2021, 2020, 2019, 2018
Bay Equity President's Circle (Loan Officer) - 2018, 2016
Glenwood Springs Business of the Year - 2018
Glenwood Springs Board of Realtors-Affiliate of the Year - 2014
USDA Platinum Lender 2017