As a licensed Senior Loan Officer in California, with more than 20 years of experience as a professional mortgage adviser, I have developed a deep understanding of the real estate and mortgage industries and I represent my clients' money like I would my own. 

CLICK HERE FOR MY GUIDE TO HOME LOAN SUCCESS!

Because mortgage loan needs are so uniquely individual, I use a consultative approach with each client. I search the market for all possible financing scenarios, seeking highly competitive financing for the first time home buyer to the multi-million dollar investor.  I will ensure that you understand your best loan options, the potential outcomes of each, and obtain the loan that addresses your specific financial needs and goals.  I listen intently, to gain an understanding of your specific needs and I give you options. I maintain a commitment to always doing what is right for my clients and to exceeding your expectations during and after your mortgage loan experience. I'm not going to promise things I can't deliver, or push you into decisions you are not comfortable with, or say things to you just to make a sale. What I will do is simple; I will be your trusted advisor for all things mortgage related.  And fortunately for me, my clients think I'm very good at it. You see, this is about you. It's your money, your house, your life.

Yes I have help.  My team, The Chroust Group, is an exemplary group of professionals who work with me to get the job done. They are enthusiastic, professional, responsive, eager to help, and great to work with too!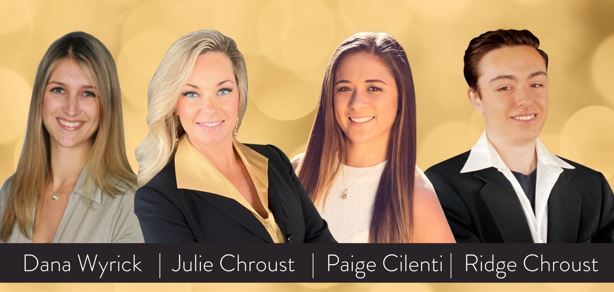 In addition to working as a mortgage consultant, I devote energy to my beautiful son, Ridge, my twins, Gage and Marki Lynn and my wonderful husband, Mark, as well as continuing my education. I believe a well balanced life is a state of well-being that you can reach that allows you to manage effectively multiple responsibilities in your career, your family, and your physical health.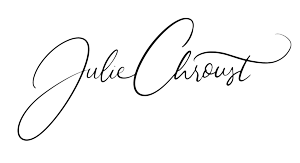 ## Meet our Robot!




Homebot is our customizable ROBOT that helps you keep track of your single
most important purchase. Receive a personalized monthly report that tracks
your home value, mortgages and market conditions, and gives you smart
information on strategically paying your principal payments and even
how much you can make if you rent your home on Airbnb. Scroll down to:
What's your home worth? to get started!