As the holidays approach many of us will spend more time than usual in the kitchen. If your kitchen no longer inspires your culinary imagination, it might be time for a remodel. (Or a whole new house?)
The underlying theme for kitchen design trends in 2022 is a curated design that abandons the overly put-together showroom aesthetic in favor of a more authentic, lived-in look and feel.
Color. Is. Back. White on grey has been the look of choice for a while now, but the colorless palette is definitely in its 14th minute. While green is expected to be the new grey, colors of every kind are making their way back into the kitchen. A gloss-finished backsplash is a particularly popular way to incorporate color. The high gloss finish will reflect light even in the darkest of hues.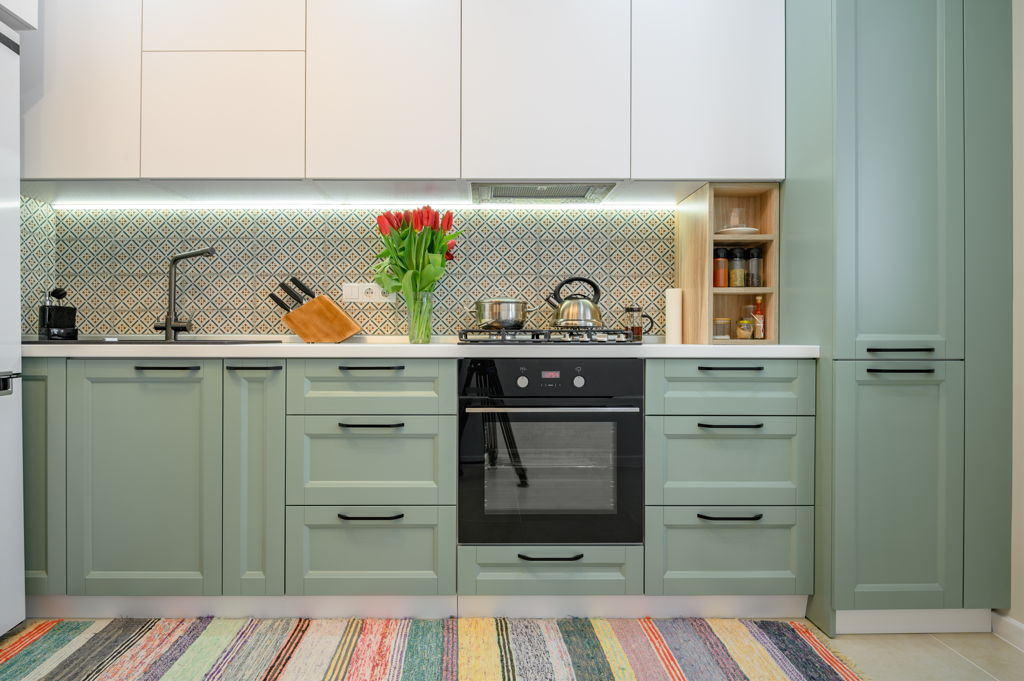 Prioritize Authenticity. Intentional combinations of metal finishes, light and dark woods and interesting textures can be used to create an eclectic, lived-in feel. For example, cupboards with woven metal wire over fabric are a more personal and practical replacement for glass panels or cluttered open shelving. A few vintage pieces from a garage sale or small collection of quirky family heirlooms will add warmth and character.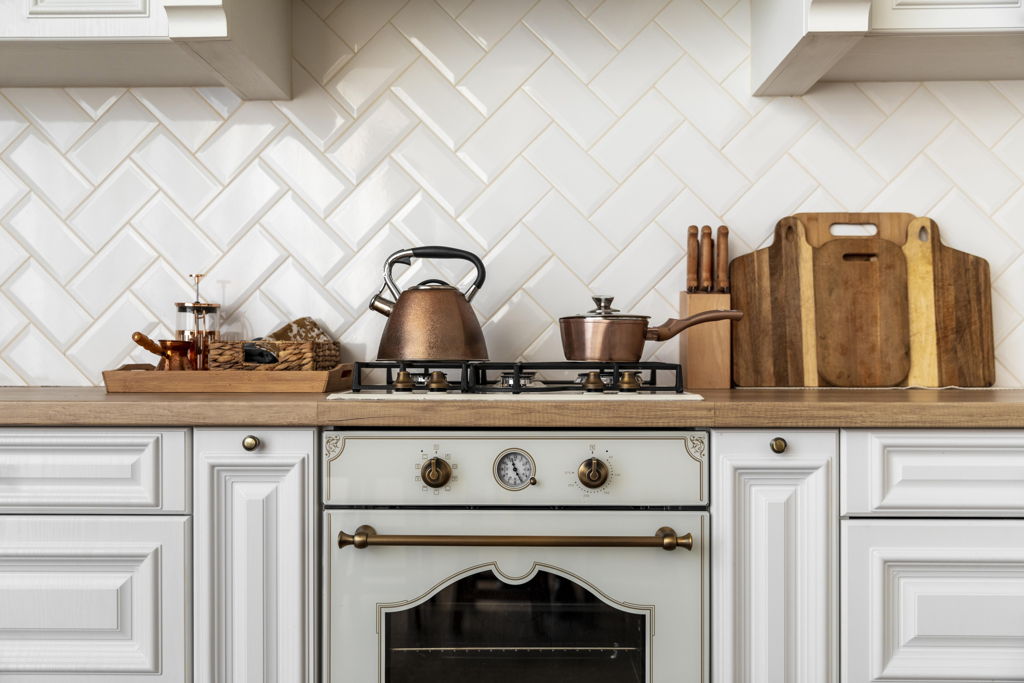 Create separation. The most impactful and difficult to implement trend of 2022 will be the enclosed kitchen. The popularity of a closed off kitchen is believed to be a result of home school and home office solutions during the COVID-19 pandemic. Not only does an enclosed kitchen keep the noise, heat and smells of cooking away from the rest of the home, it provides a cozy escape when you need a minute to yourself.
The broken-plan layout is another option gaining popularity among families who need a little less togetherness. Creative use of screens, freestanding furniture, plants and cabinetry help to section off the kitchen, break up an open floor plan and separate your spaces by function.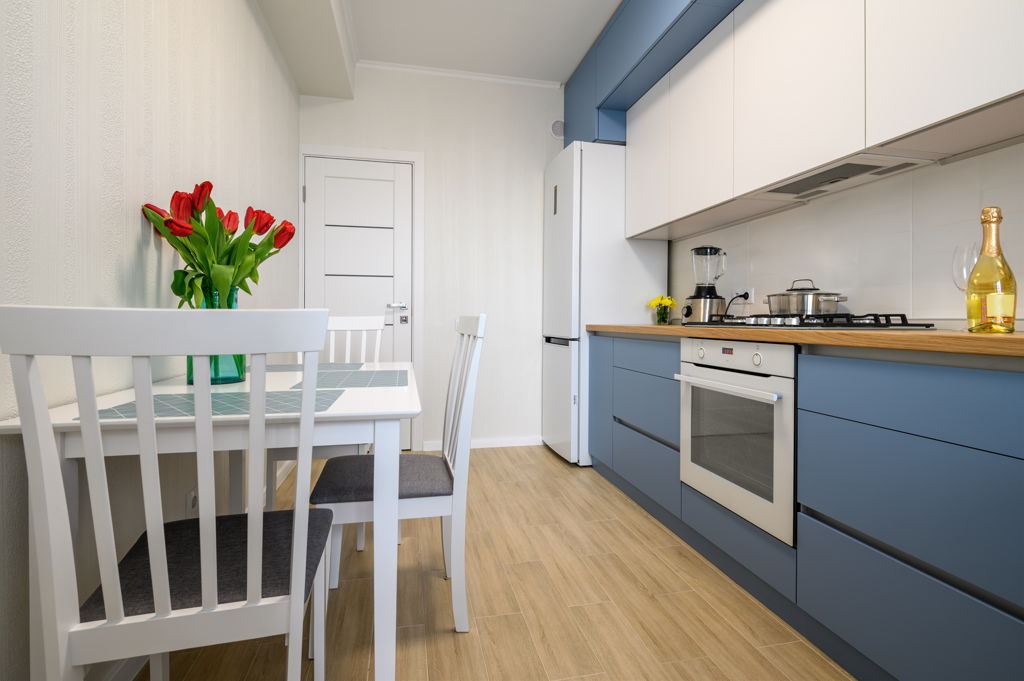 Make a Statement. Veined marble makes a great statement piece. Brass or gold accents are a popular option to complete the look. For those bold enough to pull off a dark and dramatic kitchen, mixing black or brown with natural wood floors and vintage accents creates a coffee house feel that is simultaneously sophisticated and cozy.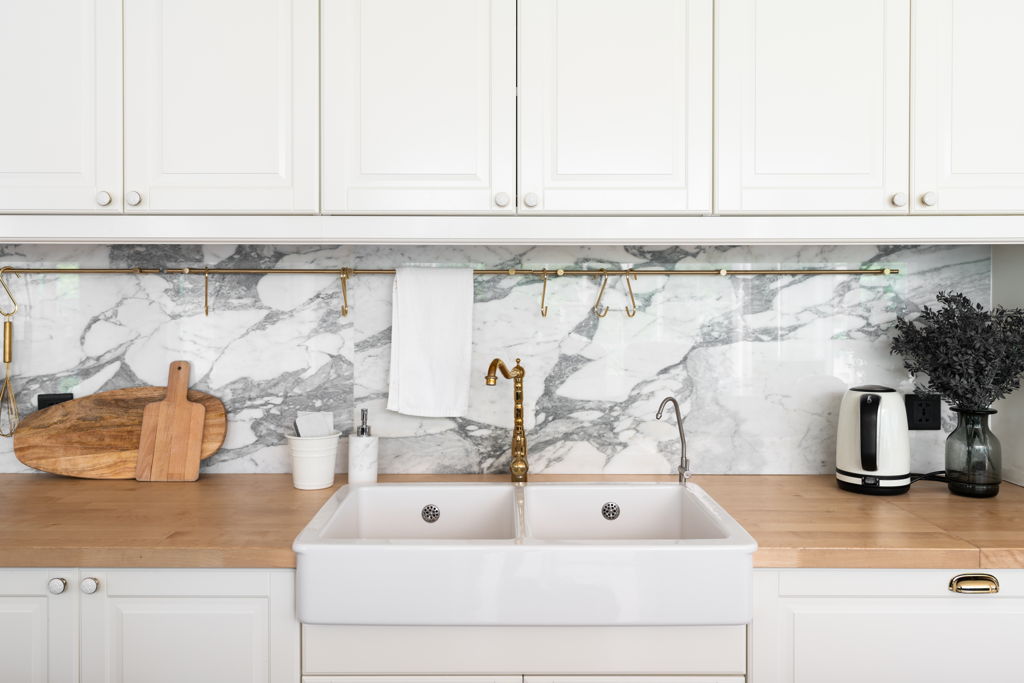 So if you are ready to update your kitchen, but aren't sure how to pay for a remodel, call the Boles Group at Bay Equity Home Loans. A licensed loan officer will review your situation to see if a cash out refinance is a good solution. Or maybe it's time for a new house with the kitchen of your dreams! Call 480-279-0032 to get started.
###
Boles Group at Bay Equity Home Loans is a team of lending professionals located in Gilbert, Arizona and licensed to originate home loans for purchase or refinance in 11 states (AZ, CA, CO, Fl, GA, ID, MN, NM, NV, OK, OR, WA). Boles Group lending professionals have the knowledge and experience to create solutions where other lenders create problems. The team prides itself on responsive, accurate communication and is highly regarded by clients and business associates alike.