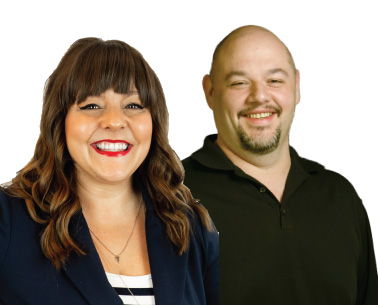 Gilbert, AZ, MAY 23, 2023 –The Boles Group at Bay Equity Home Loans in Gilbert recently added two new loan officers to the team roster.
Derrick Carneal and Kristin Mausten bring a combined 27 years of mortgage industry experience to the team along with the highest standards for client experience and customer service.
The two Washington-based loan officers are tasked with expanding the Boles Group presence in the Pacific Northwest through the development of strategic partnerships and meaningful client relationships.
"It's important to me to get to know my clients as well as the partners I work with," Mausten said. "When I understand my client's goals, I can help guide them from the purchase of their first home to the funding of their retirement."
Carneal, who has spent more than two decades as a loan officer, said he is excited to join a team that embraces technology and holds itself to a 5-star standard of customer service.
"I was drawn to the Boles Group because their process is completely dialed in. They are a close-knit team working collaboratively every step of the way -- for every client. It's definitely a unique setup," Carneal said.
The Boles Group welcomed the new loan officers in early May and the team is excited to have them on board. To learn more about the Boles Group lending team visit bayequityhomeloans.com/bolesgroup.
###
Bay Equity Home Loans, Inc is a family-owned, full-service mortgage lender founded in 2007 and licensed in 42 states.
Boles Group is a highly experienced team of lending professionals licensed to originate home loans in 22 states (AZ, CA, CO, Fl, GA,HI, ID, MN, MT, NC, NJ, NM, NV, OH, OK, OR, PA, TN, TX, WA, WI, WY). The team prides itself on responsive, accurate communication and is highly regarded by clients and business associates alike.