Mortgage Lender Sponsors Local Housing Program
The Boles Group at Bay Equity Home Loans recently donated $15,000 to support transitional housing and family services through House of Refuge, a Gilbert-based organization for local families experiencing homelessness.
In addition to providing a roof, furniture and utilities, House of Refuge offers what it refers to as wrap-around support programing that covers everything from educational services, budgeting classes and employment assistance to childcare, family nutrition and self-advocacy.
"The impact House of Refuge has on the families they serve cannot be overstated." said Gilbert Branch Sales Manager Hannah Boles. "I'm proud to be a part of it. It's rewarding to know we are helping a local family find the security and stability needed to pursue a better life."
The House of Refuge Adopt a Home program allows businesses or individuals to sponsor one of the 88 two-bedroom houses on the organization's extensive campus and all of the services, personnel and maintenance needed to support the home and its family for a full year.
The annual home sponsorship program is a perfect fit for Adam and Hannah Boles.
In their 40+ years of combined experience in home finance, the husband-and-wife lending team have developed a passion for empowering families through the firm foundation of a stable and financially secure home life.
"Hannah and I believe in the power of a stable home," said Adam Boles. "Having safe, secure housing makes all the difference in the world."
The Boles Group Adopt a Home sponsorship is made possible through a matching grant provided by Bay Equity Home Loans.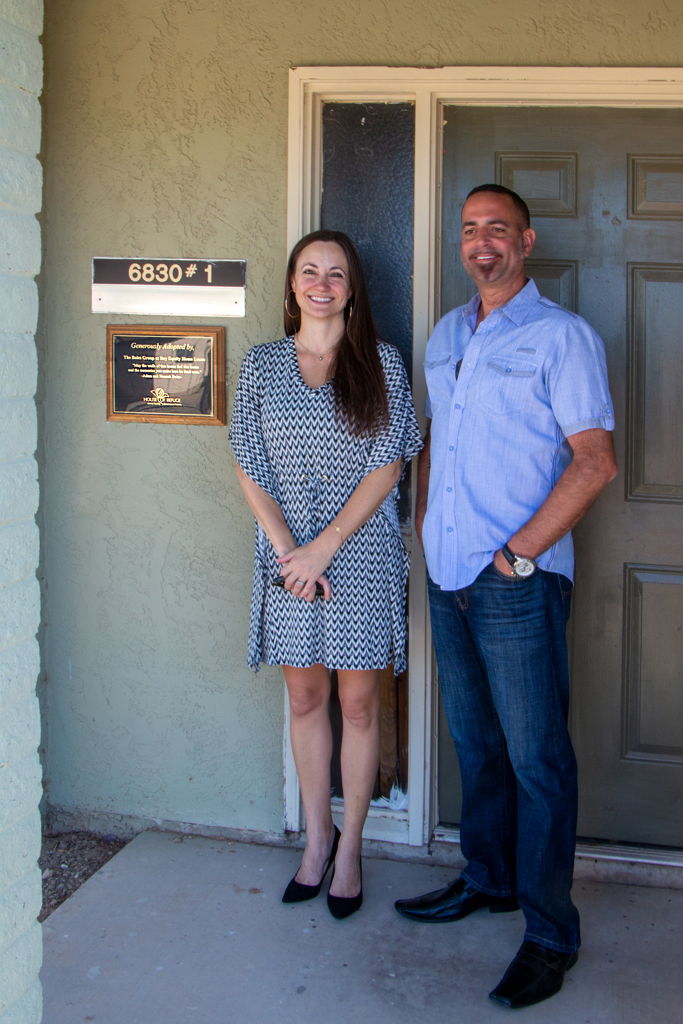 ###
Bay Equity Home Loans is a full-service mortgage lender founded in 2007 and is licensed in 48 states and the District of Columbia.
The Boles Group at Bay Equity is licensed to originate home loans for purchase or refinance in 19 states (AZ, CA, CO, Fl, GA,HI, ID, MN, MT, NC, NM, NV, OK, OR, TN, TX, WA,WI, WY). Boles Group lending professionals have the knowledge and experience to create solutions where other lenders create problems. The team prides itself on responsive, accurate communication and is highly regarded by clients and business associates alike.
BUSINESS NEWS PRESS RELEASE


Bay Equity Home Loans


Tricia Moore


480-279-0032 x6


tamoore@bayeq.com